Key Attractions in the Mount Washington Valley
There is so much to do in the Mount Washington Valley its hard to know where to start. Everywhere one turns, year round, it seems people are outside having fun. Outdoor activities are the most popular - year round with Hiking and rock climbing, Hunting and fishing, cycling and boating - the list is endless.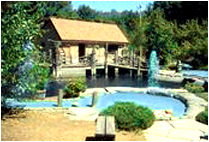 And you will find rental shops and good instruction for every imaginable sport with qualified staff for all abilities.
Why not brush up on an activity you haven't done in a while - there are plenty of activity centers offering indoor and outdoor tennis courts, fitness rooms, hot tubs and saunas. Starting a new activity? This is the place to do it! Golf courses, Equine events and even the Harley Davidson Rallies!
There are so many photo opportunities here its hard to take a poor picture. The local camera shops carry a great selection of camera equipment and film; they can also develop your pictures in an hour. Because of the reduced amount of external lights, the star gazing here is excellent. It's also a great place for northern lights and meteor showers.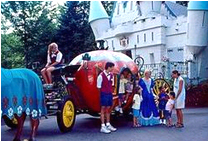 If shopping is your passion, this is the place for you. It's tax-free!
North Conway is famous for its Outlet shopping strip - famous brand names at discount tax-free prices. If you are ready to spend then this is the place to do it!
Discover the adventure that is The Mount Washington Valley!
With so much to choose from here in New Hampshire it makes the perfect setting for a winter vacation. Mount Washington Valley offers some of the finest winter activities available anywhere. Down Hill, X-Country Skiing, snow shoeing, tubing, night skiing and traditional Sleigh Rides are just some of the activities that abound. Go to our winter page for more information and links to the ski areas. Snowmobiling is becoming an extremely popular sport and with access to over 6000 miles of groomed trails there are plenty of Trail access points.
Of course Fall foliage is legendary worldwide in New Hampshire - and we are fortunate enough to be located right by the Kancamagus Highway one of the most breathtaking scenic routes. Foliage also brings the famous Fryberg Fair and other events. Be sure to bring along your camera as each turn in the road reveals nature showing her New Hampshire finery.
Summers attractions require careful planning, as there is just so much to do. A family visit to Story Land and a ride on the Conway Scenic Railroad are however a "must do" on the "to do" list!